Pure Steam Condenser (PSC)
PSC is Stilmas' solution for situations where a limited amount of WFI is required. PSC units enable the partial or total condensation of Pure Steam into WFI (Water for Injection).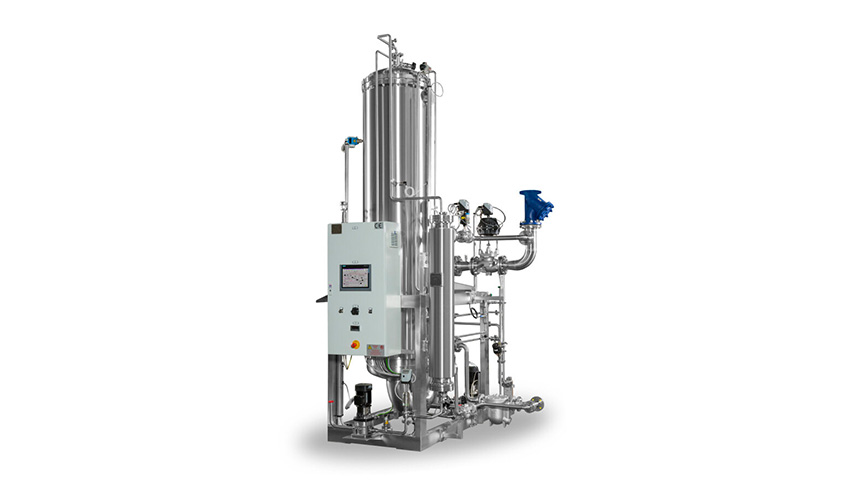 PSC can be installed in both brand new Pure Steam Generators (PSG) or retrofitted into existing systems.  
The Pure Steam Condenser (PSC) consists of a Double Tube Sheet heat exchanger, complete with an automatic temperature regulation system.