The BioPure LSX WFI water system for pharmaceutical applications combines all the components required to expertly deliver and maintain validated WFI Pharmaceutical grade water with significant up-front and operating cost savings for the end user.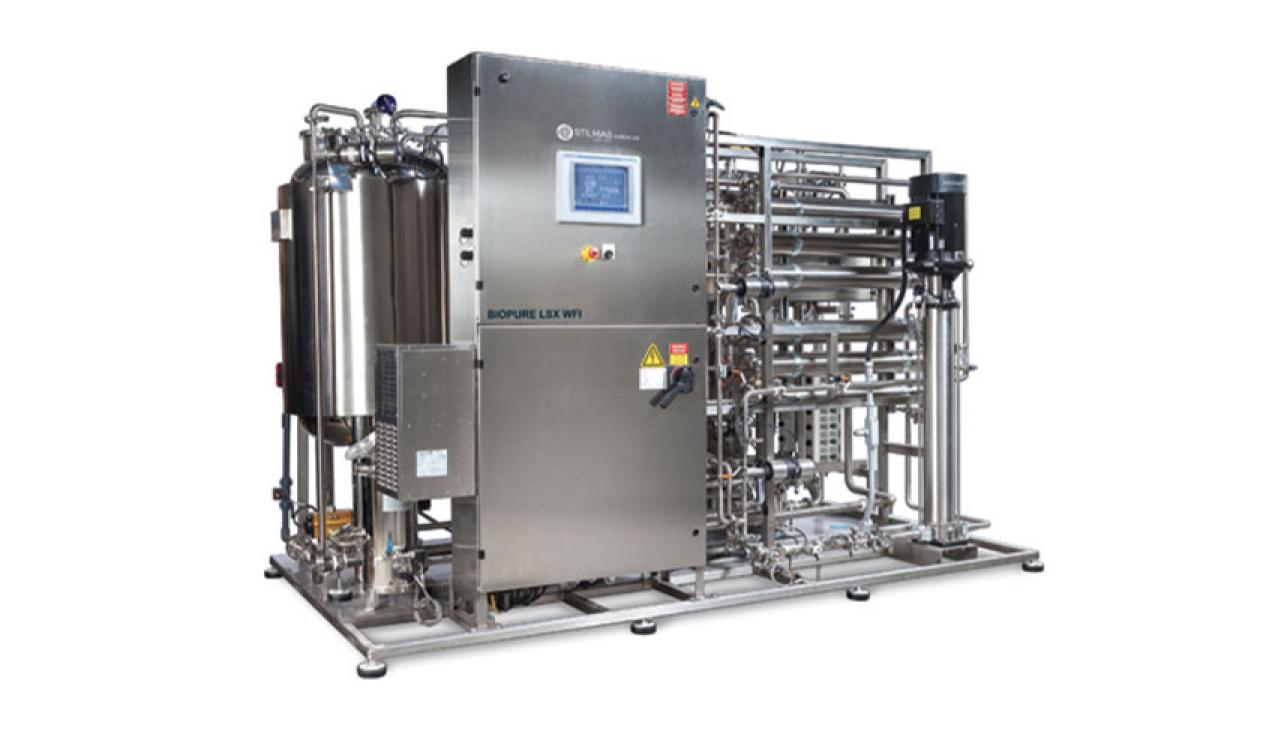 The BIOPURE LSX WFI System has been designed to minimise energy consumption, while the automated heat sanitisation process allows for greater bacterial control. This reduces the need for chemicals and leads to increased peace of mind and less downtime. The BIOPURE LSX WFI System is 21-CFR-11 ready and includes ethernet connections for remote monitoring and troubleshooting.
High-efficiency membrane-based WFI system
The BioPure LSX WFI is able to generate from 2.5 to 100 GPM of WFI. Self-modulating valves allow the user to dial in required flowrates. 
SEAMLESS SANITARY DESIGN 316 L stainless steel (SS) design; engineered to strictest water standards
RESOURCE CONSERVATION MODE High water recovery when in recirculation mode with up to 95% water recovery
USER DEFINED HOT WATER SANITISATIONS Automatic independent or combination scheduling of hot water sanitisations
Application fields
Technical description
The LSX system accepts pre-treated potable water, pumps it through reverse osmosis membranes, and enhances conductivity with electro deionisation. The purified water can be sent to an optional Ultraviolet steriliser and final filter before storage, or recycled to the system break tank. This ensures high-quality water for purified applications.
Smart Control and Monitoring
Allen Bradley CompactLogix PLC with Ethernet connectivity for remote monitoring and troubleshooting via Industrial VPN router
Panelview Plus 15" HMI with Full Colour Graphics Display, including Process Flow Diagrams
External USB ports for data logging and printer connection
External RJ45ports for Ethernet connectivity.
Differential pressure monitoring across pre-filter, RO membranes and final filter
PLC Calculated RO recovery and reject
Programmable schedule for heat sanitisation
21-CFR-11 Ready C27
Reduced Operating Costs
Self-modulating system adapts to process feed quality and demand to minimise water consumption while maintaining final quality.
Each system size features a product flow range. System flows are customised to the end user's requirements by dialing in the required product flow rate to ensure water and energy consumptions are optimised.
The system features a sophisticated high recovery mode based on feed quality and temperature. During low demand, when the water recirculates, the feed quality improves, automatically reducing the drain flows via Self-modulating valves.
To further improve energy and water efficiencies, each system automatically drops its flow production to the lowest flow in the system range during low demand.